INTRO
What's up nomads?! 🎄
After a little break (while sailing with Nomad Cruise) we are coming back with fresh energy and ideas for the hard work while spreading the word about communities that live without boundaries and geographical limitations. That's right, about digital nomads, location independence, and the communities that help make this lifestyle awesome.
Yes, we did enjoy an adventure with this year's Nomad Cruise to Brazil. Go ahead and read the overview what was happening during 13 days while crossing the Atlantic Ocean!
I hope you had fun while celebrating Christmas and the New Year wherever you are and now you're ready for the next year, heck, the next Decade! This is the very first email from WhatsupNomads and the very first one (and not the last we hope) in 2020.
Wishing you a lot of inspiration next year, move forward with your goals, execute plans and ideas and learn a lot while being surrounded by inspiring people.
Happy New Year, amazing tribe!
ANNOUNCEMENTS
Nomad Cruiselaunching their Super Early Bird Sale for the next cruise on Friday, Jan 3rd, 2pm CET. You just need to fill in the application form to receive the early bird booking link. The next Nomad Cruise will be cruising from St. Maarten in the Caribbean to the number one Digital Nomad Hotspot in Europe… Lisbon! 🇵🇹.
Click the link to find out all info about the trip.  We totally loved our experience on Nomad Cruise 9 from Barcelona to Brazil, and shared more information in our blog.
Freedom X will be in Bali on 8th – 12th April 2020. Check more details and book your ticket here.
Camper Retreats has just also announced their next trip. It will be in May 22 – June 04, 2020. There is a discount of €100,- if you book your tickets before the 31st of January. Read more here.
FUTURE EVENTS
Nomad Summit 2020 – Chiang Mai on January 17-21st, 2020. Everyone will be there. Tickets are still available =>
LIVE BEYOND in Mexico and Colombia. It is gonna be a remarkable experience designed to boost Productivity, Wellbeing & Self-growth. The villas are ready, the outstanding experts are confirmed. (WHATSUP code will arrange 10% OFF ;)) Jump in => !
– Mexico: 12-25, January
– Colombia: 9-22, February
DIGITAL NOMAD MEETUPS
Digital Nomads Berlin – monthly meetups every first Wednesday. Next meetup on February 5th.
Lisbon Digital Nomads has already 7850+ members. Every week, they organise casual meetups, co-working days, comedy nights, talks, workshops, and a lot more! Their first meetup of decade are on January 2nd and January 9th.
Vancouver International Travel group organize a one time meetup to meet digital nomads on January 23rd.
Porto Digital Nomads Meetup. Every month there is a meetup to meet each other and grow the community. Join them on January 23rd.
Manchester Digital Nomads have a monthly coffee meetup, the first one on January 11th.
---
VIDEO
The Truth About Finding Love as a Full-time traveler by Dating Beyond Borders
What are nomads looking for romantically? And what is it really like finding love on the road?
We've met Marina Iakovleva, the founder of Dating Beyong Borders, and her mom on Nomad Cruise 9. They were adorable in their collaboration while recording interviews for this video.
---
INSTAGRAM SHOUTOUTS
Tag us in your photo with @whatsupnomads to be featured next.
@christabellatravels

Christa Romano sharing her months experience in South America's digital-nomad hub – Medellin, Colombia

@spayceyoga

In January, SpaceYoga will be collaborating with LiveBeyond by offering SPAYCE Yoga & meditation classes in San Miguel de Allende 🇲🇽
THAT'S ALL.
GET READY TO ROCK IN THE NEW DECADE!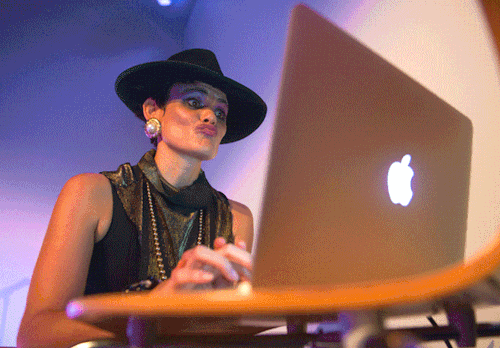 ---